Our capability includes world-leading laser cutting equipment. We have one of the largest laser cutting machines in Australia, allowing us to process extra-long lengths up to 12 metres.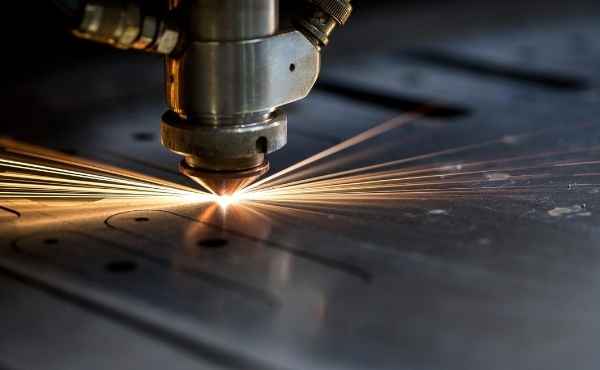 At Rigby Jones, we're proud of our world-class capacity in laser cutting that includes both fibre and CO2 machines.
We have the expertise to cut ferrous and non-ferrous materials in a range of thicknesses.
By combining high machine dynamics, intuitive machine operation and advanced automation options we deliver maximised productivity for every application.
Our newest model, the Trumpf TruLaser 3060, uses fibre technology to cut incredibly fast. Ideal for thin sheets, it guarantees the highest edge quality.
Our LVD IMPULS 125-31, one of the largest laser cutters in Australia, is designed for the processing of large sheets and can cut oversized sheets up to 12 metres in length and 3.2 metres wide.
This robust machine is built to accommodate thicker sheets.
| | | | | |
| --- | --- | --- | --- | --- |
| Laser | Carbon Steel Max Thickness | Stainless Steel Max Thickness | Max Width | Max Length |
| LVD IMPULS | 20mm | 20mm | 3.1m | 12m |
| Trumpf TruLaser | 25mm | 25mm | 2.5m | 6m |
At Rigby Jones, we specialise in the complex cutting and forming of mild steel, quench and tempered steel, corten steel, stainless steel and aluminium of all grades. All of our steel is supplied to Australian standards, and our work is ISO 9001 certified.
Our expert team works with clients to deliver solutions tailored to your specific requirements. We provide recommendations on how a component can be pressed, cut or shaped to deliver best quality and a cost-effective outcome.
Our state of the art design software integrates with our metal cutting and forming capability and specialised nesting software to minimise waste and maximise value. Our team is committed to quality at every stage of your project.
Are you looking for a custom steel solution?
---
At Rigby Jones, your supply and steel processing requirements are met under one roof. Find out more about our expertise.